!DOCTTYPE html>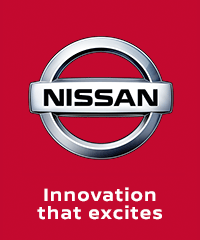 NISSAN KALIBO
Estancia, Kalibo, Aklan
(Near Phoenix Gasoline Station)
Hello! I'm Arvin..
Iloilo Car Corporation was founded in November 1976, owned and managed under the very able leadership of its patron Mr. Antonio Ang. It started as an automotive dealer of Asian Utility Vehicles, trucks and buses for the whole Panay region and Romblon island. In 1994, ICC went into multi-brand marketing and has gained experience with various brands and makes. Finally, with the need to focus, Iloilo Car Corporation has decided to establish a partnership with Universal Motors Corporation, as one of Nissan's authorized dealers in the Visayas region. Thus in 2001, the Nissan Family Center Iloilo or NFCI, was born, and its showroom, parts and service facilities were constructed at 38 Luna St., Lapaz Iloilo City. ICC takes pride in its more than 25 years of business experience and credible reputation as one of the prime movers of the automotive market in the Panay region. Recognized by Universal Motors Corporation as a strong proponent for its aggressive and succesful marketing efforts in attaining the "Frontier No. 1 position in Region 6", ICC believes and continues to practise excellent Customer Satisfaction and Delight. Come visit them now and experience the world-reknowned Ilonggo smile and service excellence, only Nissan can provide.
Welcome to my website!
Below are our promo for the month of December. All units are brand new 2016 models, and yes we dont sell second hand cars but we do accept trade-ins. I have only included below those variants that has the lowest down payment, so...you will have to contact me personally for inquiries and quotations. Dont worry, financial consultation is free.
I will update the promo every month, so stay tuned.
You can call me in these numbers;
Globe: 0905-437-2144

Smart: 0909-158-1128
Low Down promo's comes with an All-in package so the following are free.
ALL-IN FREE:
Chattel

Insurance 1 year Comprehensive with AOG

3 years LTO registration

ALMERA

| | | |
| --- | --- | --- |
| Almera 1.2 MT--- | 670,000--- | 49K Down Payment |
| Almera 1.5E MT--- | 766,000--- | 29K Down Payment |
| Almera 1.5E AT--- | 802,000--- | 39K Down Payment |
| Almera 1.5V AT--- | 885,000--- | 49K Down Payment |
| Almera 1.5VL AT--- | 920,000--- | 99K Down Payment |

SYLPHY

| | | |
| --- | --- | --- |
| Sylphy 1.6 MT--- | 895,000--- | 39K Down Payment |
| Sylphy 1.6 CVT--- | 990,000--- | 59K Down Payment |
| Sylphy 1.8 CVT--- | 1,055,000--- | 79K Down Payment |

ALTIMA

| | | |
| --- | --- | --- |
| Altima 2.5 CVT--- | 1,680,000--- | 336K Down Payment |
| Altima 3.5 CVT MT--- | 2,060,000--- | 412K Down Payment |

JUKE

| | | |
| --- | --- | --- |
| Juke 1.6 CVT--- | 1,020,000--- | 179K Down Payment |
| Juke 1.6 CVT MT n SPORT--- | 1,080,000--- | 199K Down Payment |

X-TRAIL

| | | |
| --- | --- | --- |
| X-trail 4x2 CVT 2.0--- | 1,415,000--- | 179K Down Payment |
| X-trail 4x4 CVT 2.5--- | 1,640,000--- | 199K Down Payment |

NP300 NAVARRA CALIBRE

Navara 4x2 Mt Base---
980,000---
196K Down Payment
Navara Calibre 4x2 Mt---
1,020,000---
179K Down Payment
Navara Calibre 4x2 Mt EL---
1,115,000---
169K Down Payment
Navara Calibre 4x2 At EL---
1,185,000---
169K Down Payment
Navara Calibre 4x4 Mt EL---
1,340,000---
268K Down Payment
Navara Calibre 4x4 Mt VL---
1,505,000---
239K Down Payment
Navara Calibre 4x4 At VL---
1,575,000---
249K Down Payment

SPORTS EDITION:

Navara Calibre 4x2 Mt EL SE---
1,244,000---
219K Down Payment
Navara Calibre 4x2 At EL SE---
1,315,000---
229K Down Payment
Navara Calibre 4x4 Mt VL SE---
1,625,000---
269K Down Payment
Navara Calibre 4x4 At VL SE---
1,696,000---
279K Down Payment

LIMITED EDITION:

Navara Calibre 4x2 Mt LTD.---
1,104,000---
139K Down Payment
Navara Calibre 4x2 Mt EL LTD.---
1,197,000---
119K Down Payment
Navara Calibre 4x2 At EL LTD.---
1,268,000---
119K Down Payment

NV350 URVAN

NV350 12-SEATER---
1,425,000---
149K Down Payment
NV350 15-SEATER---
1,267,000---
219K Down Payment
NV350 18-SEATER---
1,280,000---
256K Down Payment
NV350 CARGO VAN---
1,261,000---
252K Down Payment

PATROL

| | | |
| --- | --- | --- |
| PATROL SAFARI--- | 2,820,000--- | 564K Down Payment |
| PATROL ROYALE--- | 4,040,000--- | 808K Down Payment |

FREEBIES INCLUDE'S

Floor Matt
Seat Cover
Tint Medium (Upper and Lower)
10 Liters Fuel